The City of a Lifetime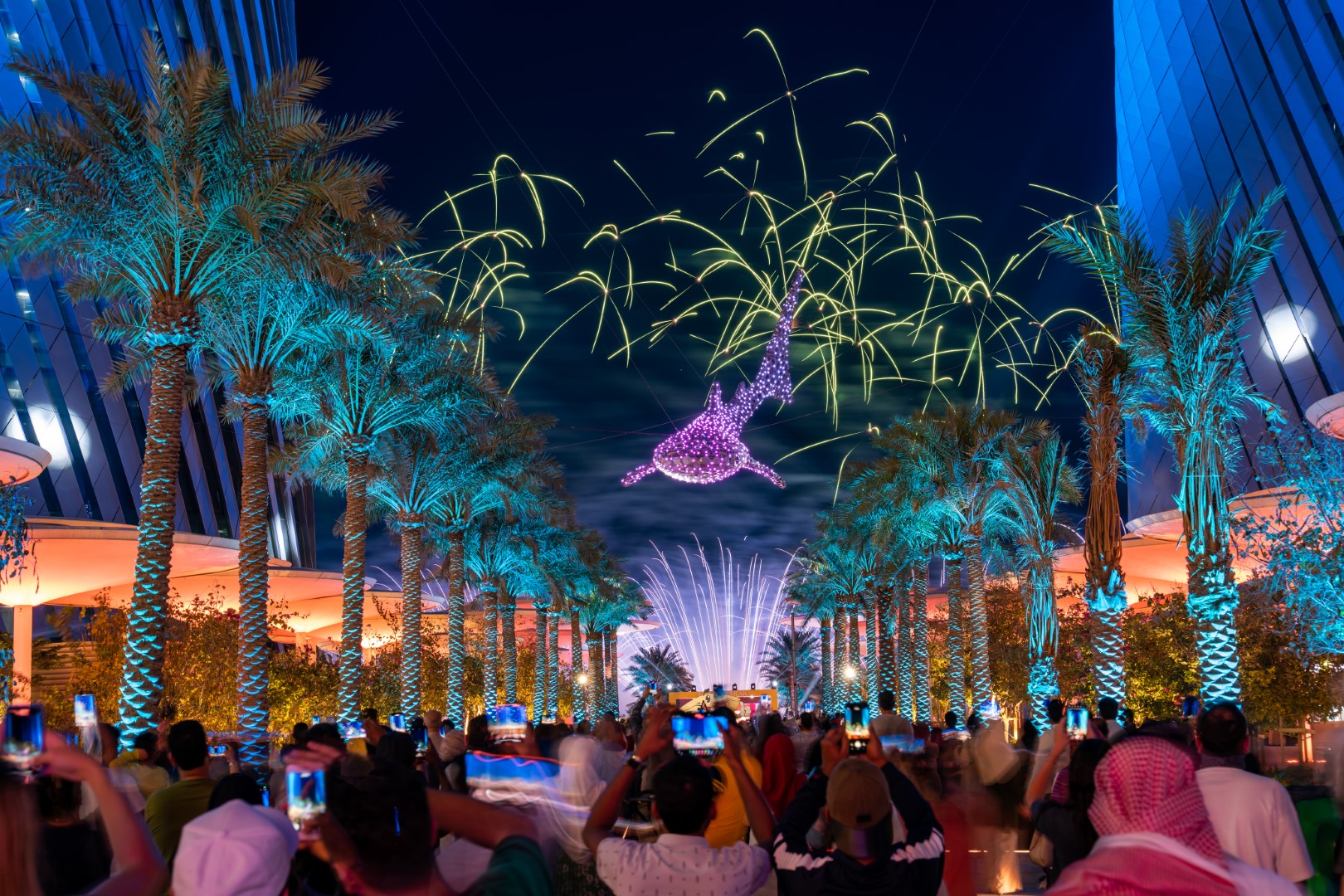 Lusail extends across an area of 38 square kilometers and includes four exclusive islands and 19 multi-purpose residential, mixed-use, entertainment and commercial districts. Featuring 22 hotels with international star ratings, Lusail's vibrant, multicultural hodgepodge promises a boon for hospitality, tourism and investments in Qatar.
The city will be home to more than 200,000 residents of its scenic surroundings, 170,000 professionals in its 19 districts, and 80,000 visitors to its entertainment, recreation and retail and hospitality facilities; a population of nearly 450,000 people. Each of Lusail's districts features an array of residential, commercial, hospitality, and retail destinations, integrating communal living in a self-contained model, complete with schools, mosques, medical facilities, as well as sport, entertainment and shopping centres.
Lush greenery and pocket parks across Lusail's neighborhoods, residential and commercial areas, as well as two major park networks, the Crescent Park and the Wadi Park, bring to life Lusail city's green, sustainable living ambitions, creating ample space for walkways, sports fields and bicycle lanes, as well as open access to marina promenades and water bodies.
MARINA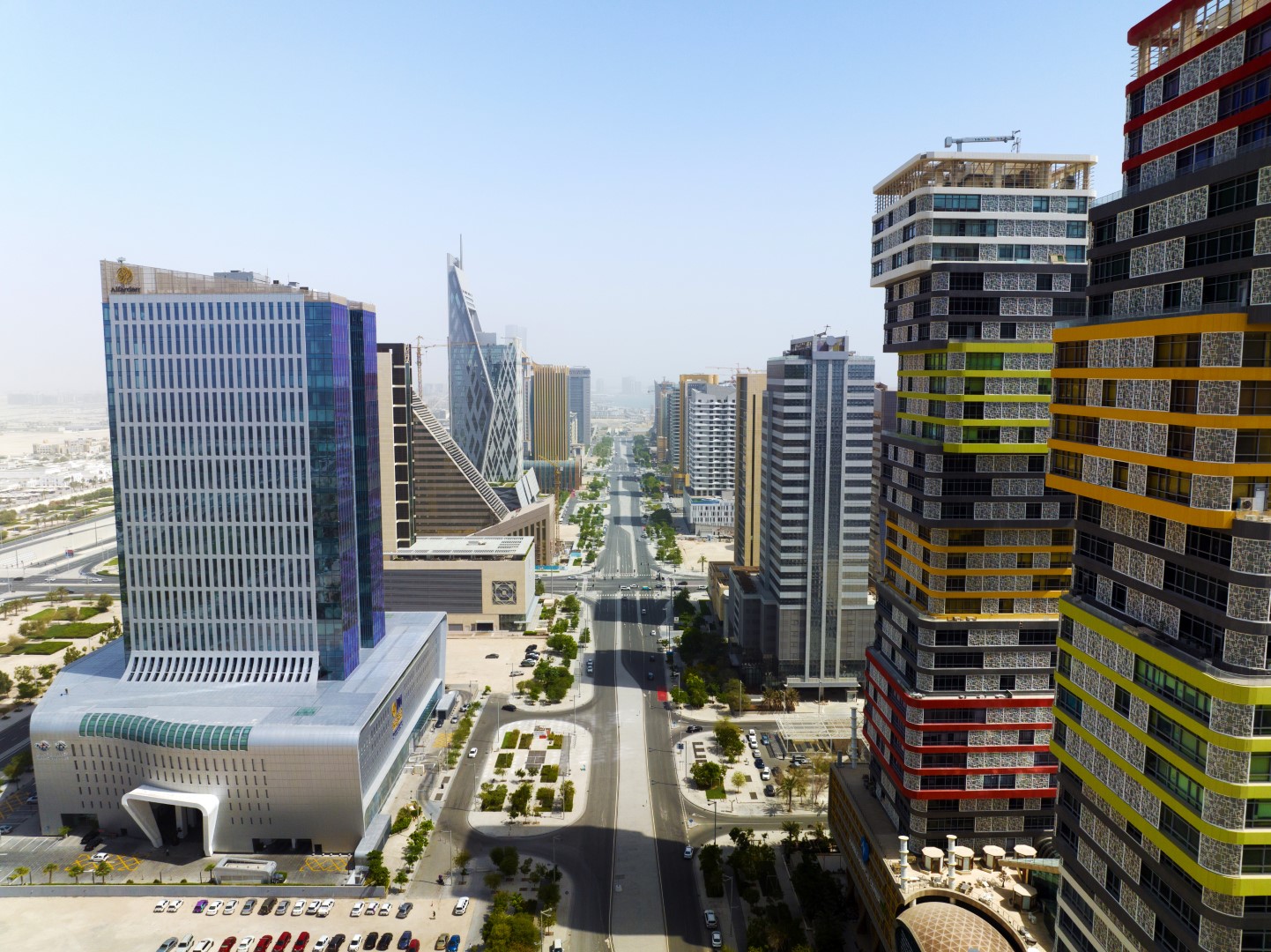 The first phase of Lusail, the Marina District, is the lively hub of the city, overlooking the marinas, and featuring residential, mixed-use, commercial and hotel waterfront properties and spaces, with large open areas leading to the seaside boardwalk. The Marina District will be serviced by a light-rail transit network that will connect to the rest of Lusail City and underground stations; all linked directly to underground car parking facilities.
TARFAT LUSAIL AND AL MAHA ISLAND

Al Tarfa is Lusail's hub for landmark attractions, as well as for leisure and recreation activities and venues, integrated seamlessly into a sustainable, sophisticated urban environment. The city features a host of retail and fine dining experiences, residential and office spaces, hotels, theme parks, theatres, fitness centres, as well as a cinema multiplex. Plans are underway to develop a major museum, park and luxury hotels with public and private beaches.
The jewel of the district, Place Vendôme, stretches over 1,000,000 square meters. The Parisian-inspired development pays ode to the famous high-end shopping street in Paris, Rue de la Paix, where Place Vendôme originated. The destination is home to two five-star luxury hotels, a mall featuring up to 600 different retail outlets with an exclusively luxurious wing dedicated to top designer labels, and a central entertainment hub of landmark attractions and experiences.
Al Maha Island is the ultimate entertainment and leisure hotspot for Qatar and international tourism, located across Lusail Marina promenade and linked to the mainland via a causeway.
It features Lusail Winter Wonderland with more than 50 rides for families and other fun activities and amenities, world renowned Nammos Beach Club, and a high-end dining district.
AL WESSIL

At the centre of business and economic transformation, Al Wessil is a hub built exclusively for the commercial, technical and human resources requirements of the region and adjacent industries, as well as of a number of other sectors. Professionals and businesses in Al Wessil will be privy to the best and latest technologies in high-quality, world-class facilities; the epitome of sustainability. The district currently a home to Lusail
NAIFA

A future residential development that provides medium density housing and lifestyle support for people working in Lusail City. It will offer a home close to work, complete with contemporary international design that focuses on providing harmony between its residents and their surroundings. The extensive section of the wadi provides an open space destination for residents and visitors in addition to 57,000sqm of linear parks among around 7100 units and 24,000 of community retail space.
FOX HILLS NORTH AND SOUTH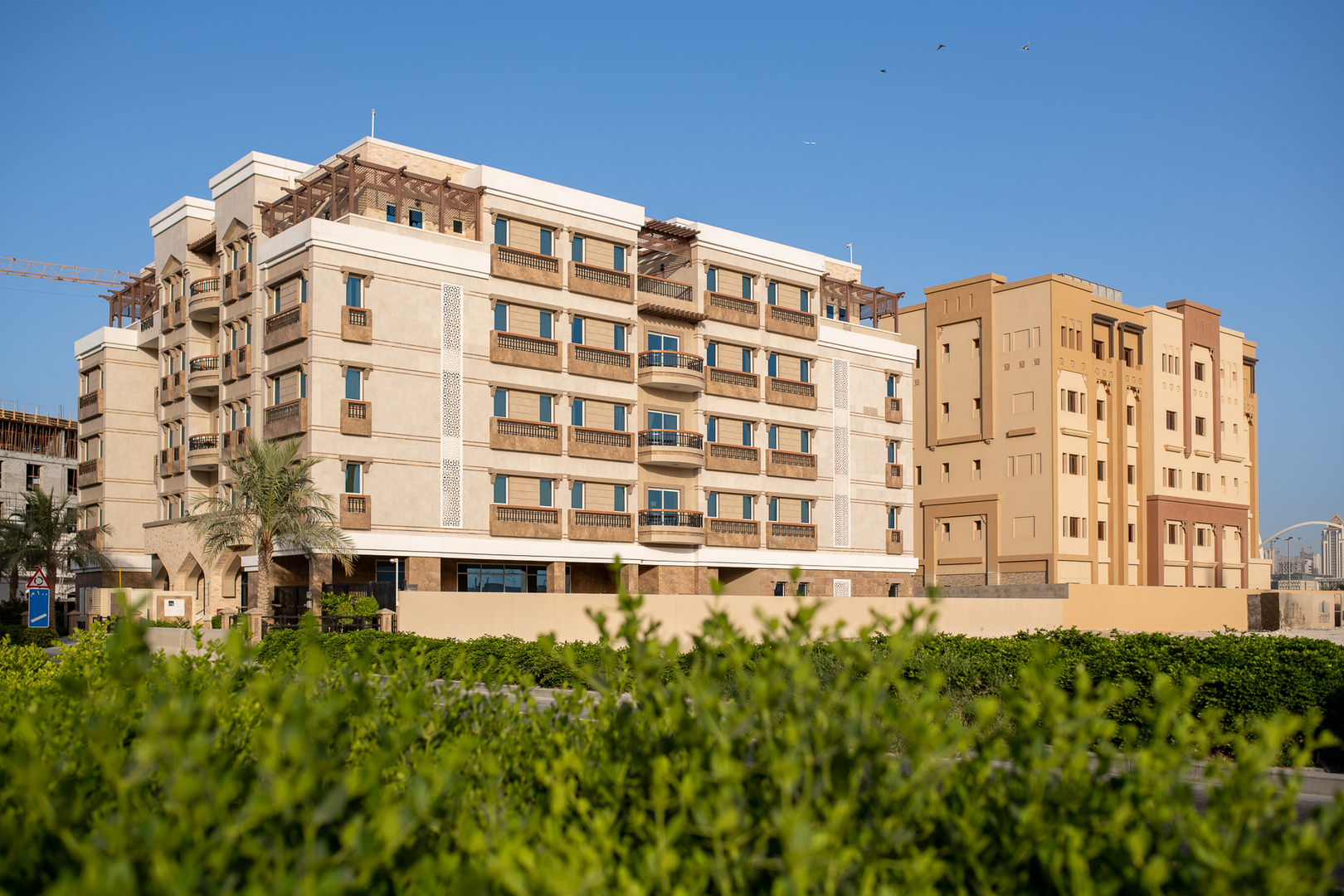 Fox Hills was envisioned, built and designed as a refined and elegant medium density, inner-city residential area, featuring mixed-use buildings. The district is split by Lusail's main commercial street, The Commercial Street, running from north to south, and surrounded by beautifully landscaped, naturally green parks for walkable streets and pedestrian mobility. The buildings in this neighborhood reflect and embody unique, exquisite modern interpretations of classic architecture.
LUSAIL STADIUM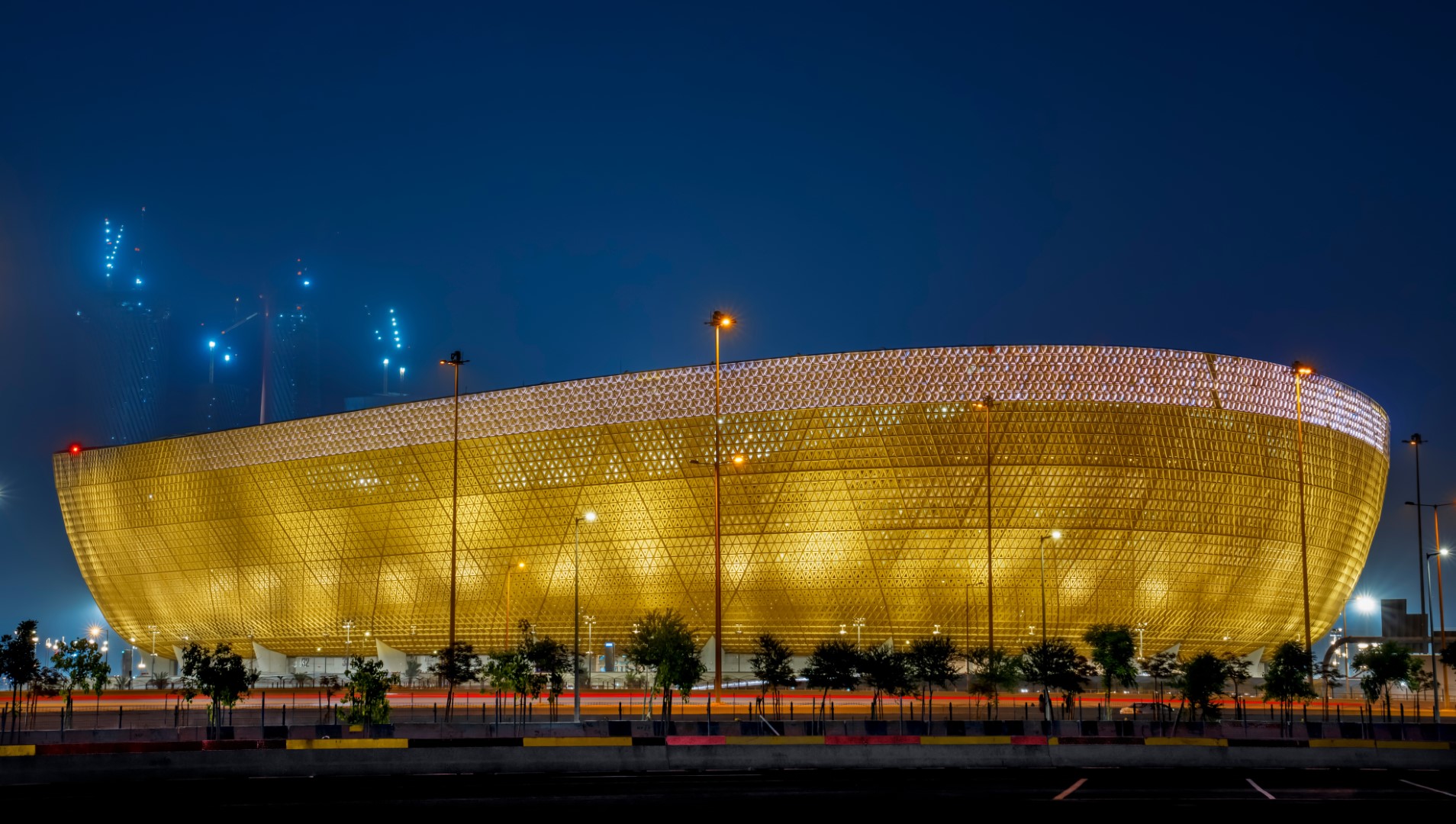 The area is home to the iconic Stadium that accommodates 80,00 spectators, where it hosted a number of matches during FIFA World Cup 2022 Qatar ™ including the closing event and final.
WATERFRONT RESIDENTIAL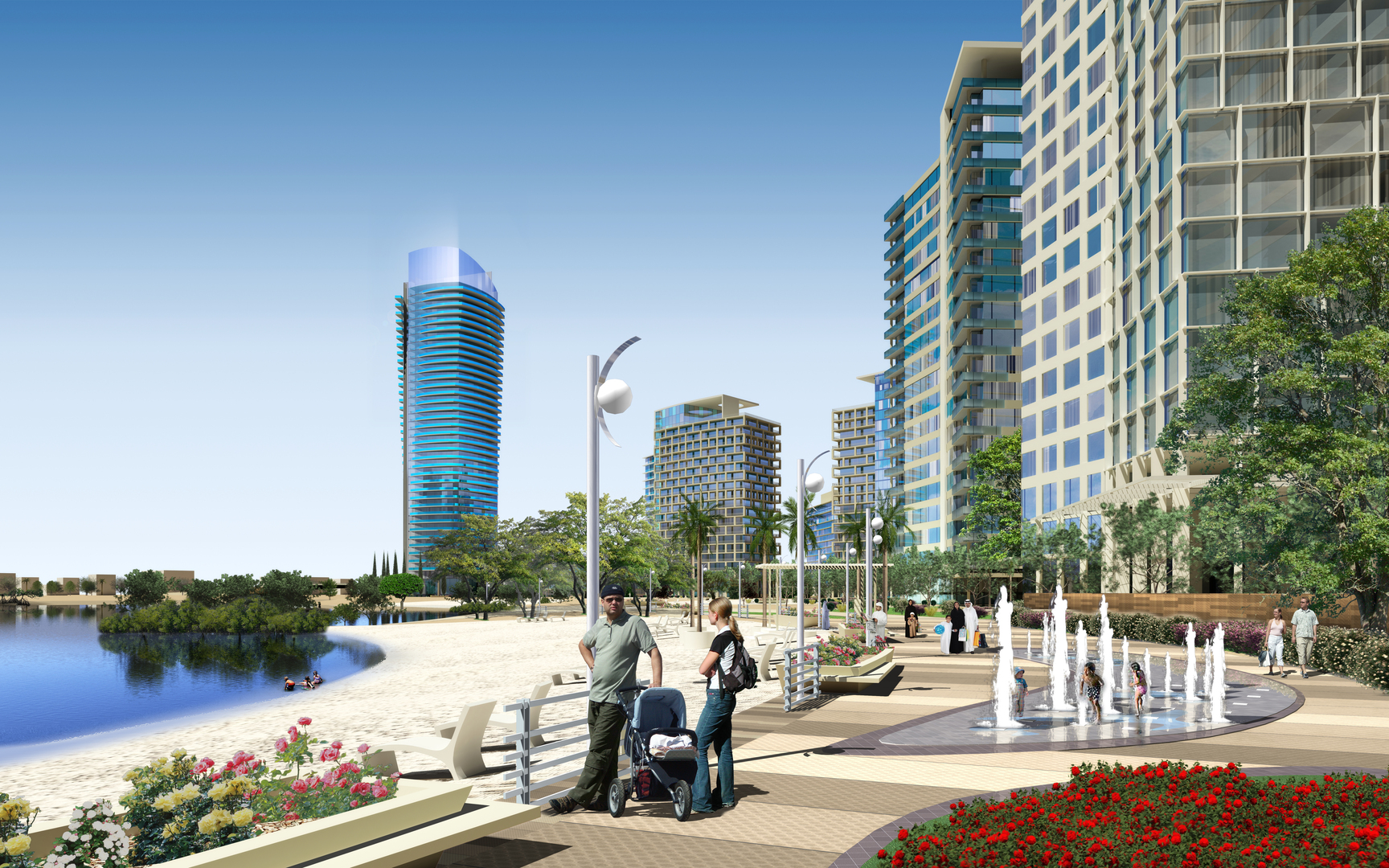 The Waterfront Residential district epitomizes the pinnacle of seaside living, with state-of-the-art amenities in a safe and secure environment. Comprising a slew of middle-to-high-rise residential towers and hotels, it stands as one of the most exclusive districts in Lusail city, where residents can enjoy the luxury of privacy, breath-taking beaches and crystal-clear waters in a picturesque setting.
AL KHARAYEJ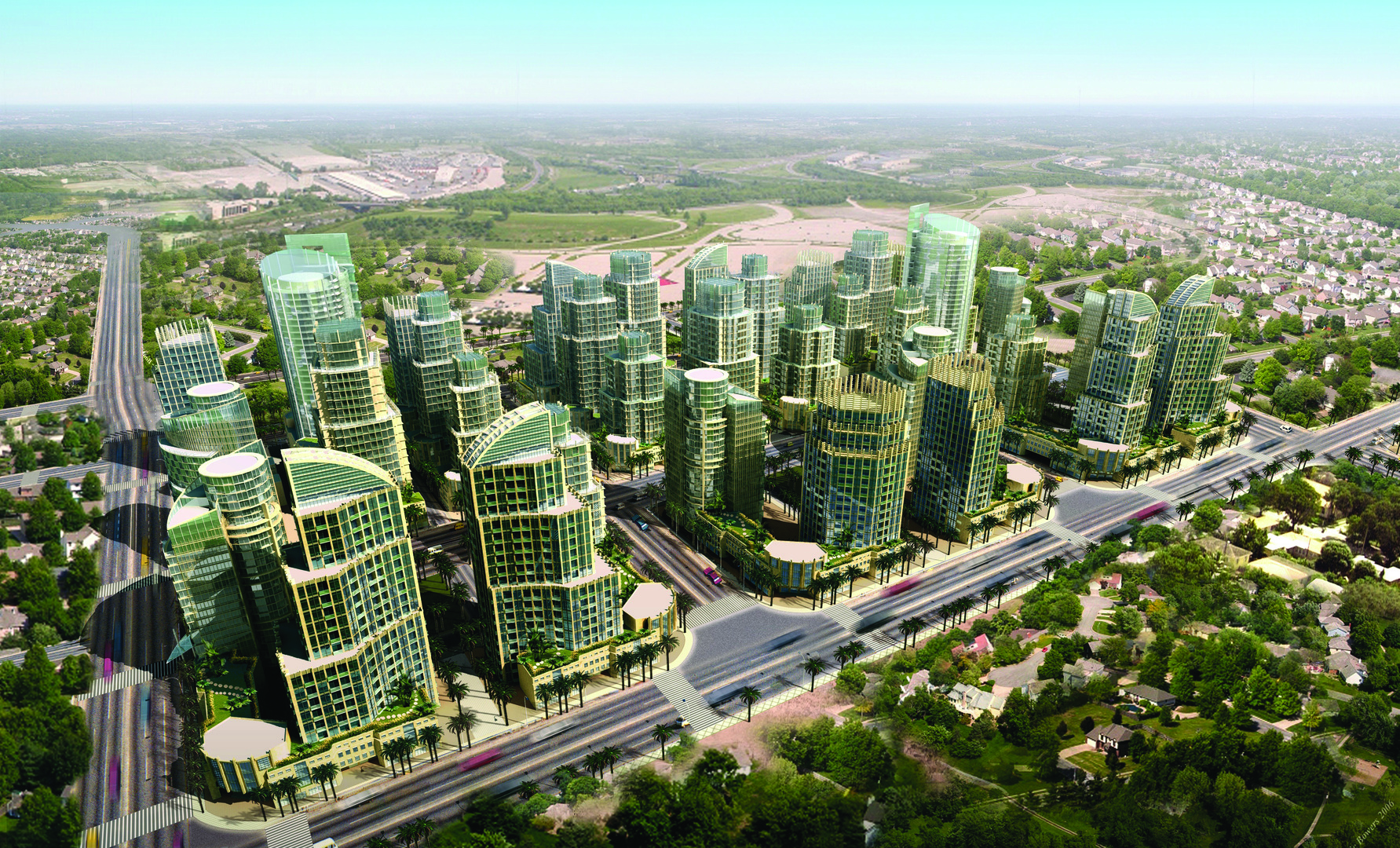 Strategically located between the Al Kharaej District and Al Nafel Residential, the Al Kharaej district is designed to accommodate 42 residential towers. The area includes spacious open sidewalks, a landscaped neighborhood golf course and private space blended with contemporary international design. In addition it will be in close proximity to beaches and crystal-clear waters in a picturesque setting.
AL NAFEL & AL KHUZAMA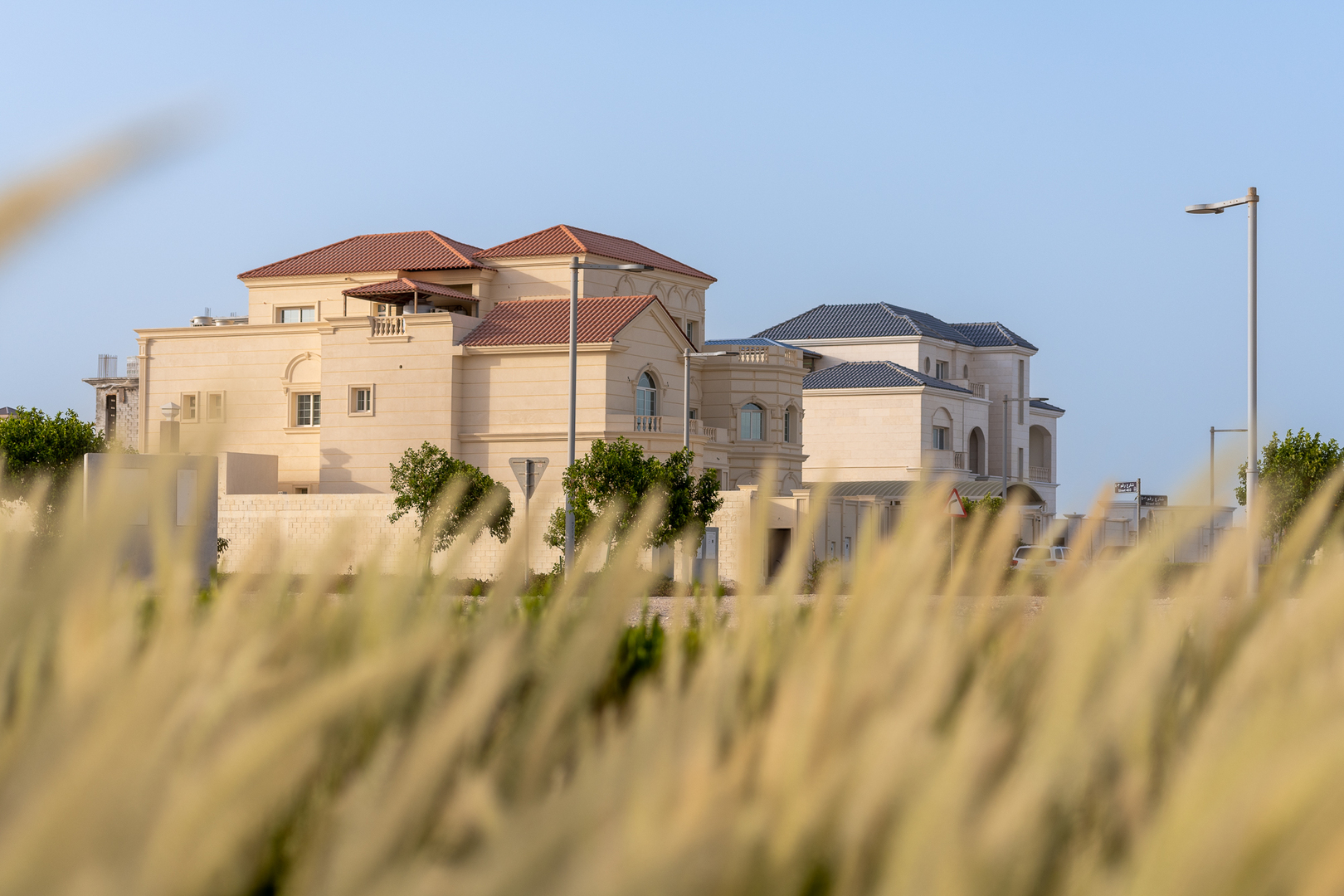 Al Nafel & Al Khuzama low-rise districts comprise land plots for villa developments for Qatari families; an exclusive experience of open spaces and scenic, natural landscapes. The districts' serene environment is further accentuated by their proximity to the tranquil, private and exclusive Al Kharaej District and the area is developed by Alijarah Holding.
ERKIYAH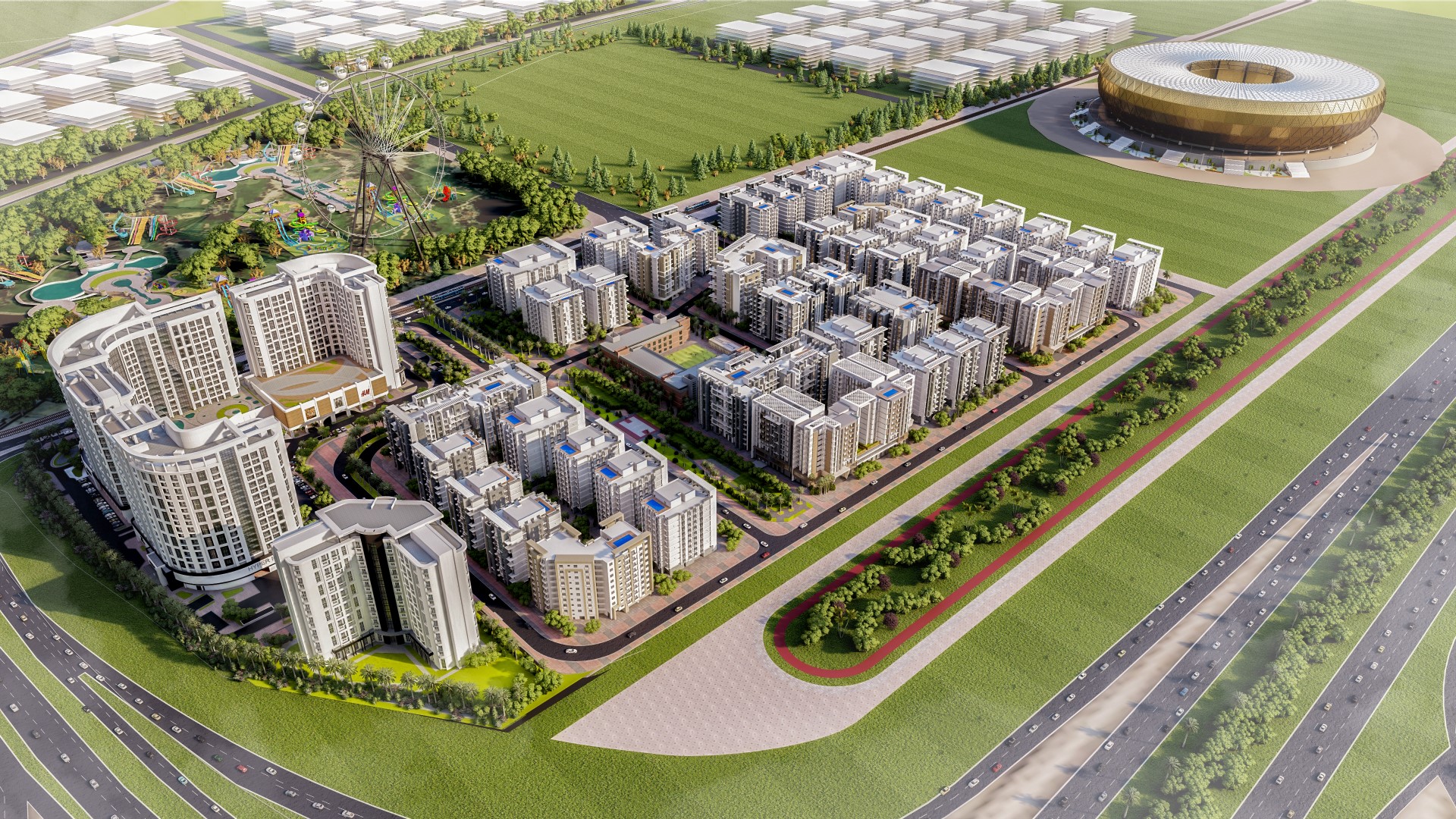 The Al Erkyah masterplan interlinks a mixed-use residential district with open space networks and unique commercial and medical land use. The district was planned and designed with a vision to maintain a healthy environment for residents and visitors, by minimising internal traffic and congestion. Along Al Khor highway, this medium-density district will be a unique landmark.
AL YASMEEN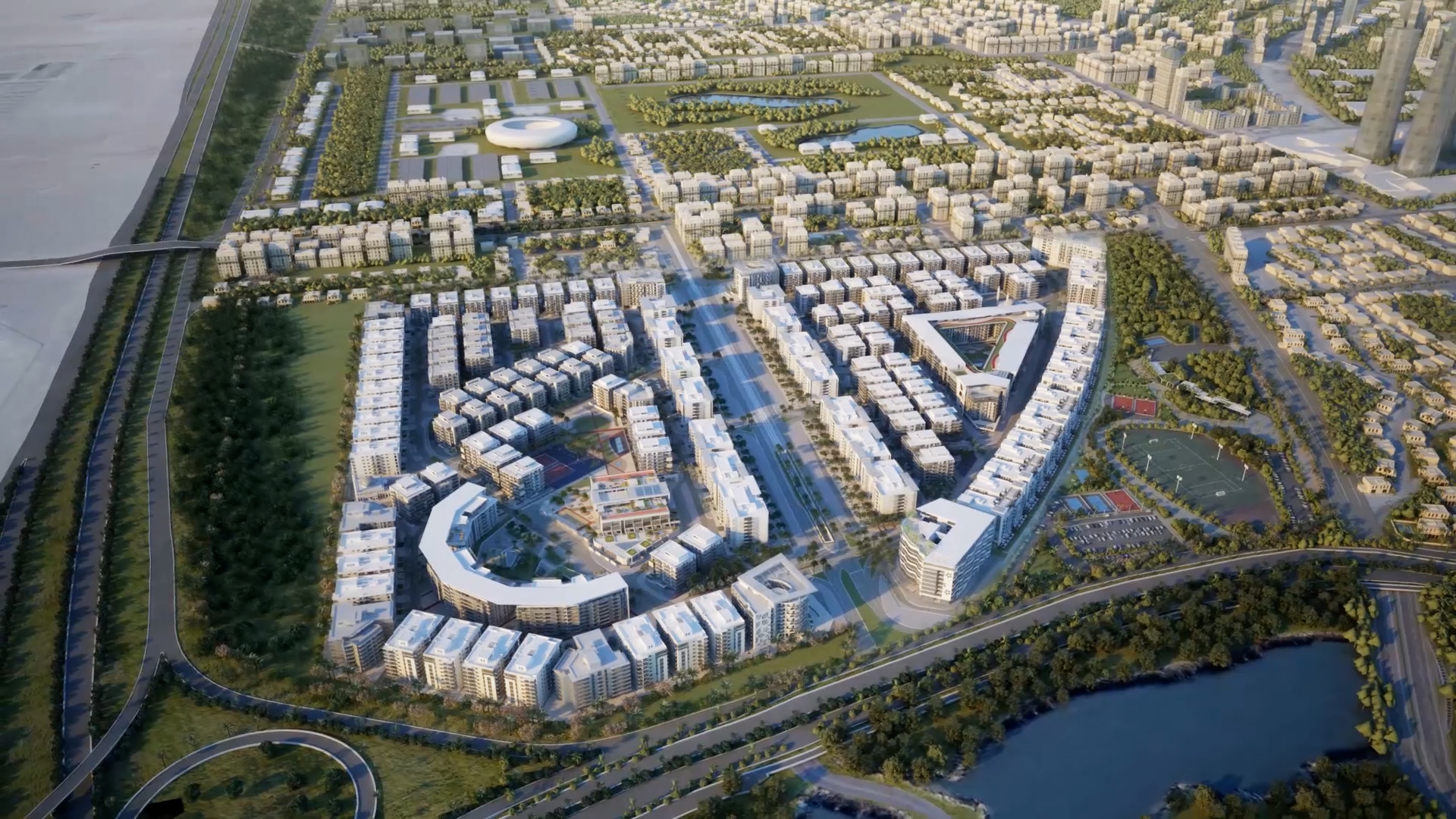 Home to 18,000 people on completion, Yasmeen smart City has been designed as an innovative, dedicated Residential District, comprising of various residential building types and related facilities including education and hospitality. It will be a harmonious, integrated community combining exclusive living, outstanding entertainment and workspaces, and luscious green spaces, ensuring the best possible lifestyle for residents, also benefiting from its ideal location within Lusail.
HUZOOM LUSAIL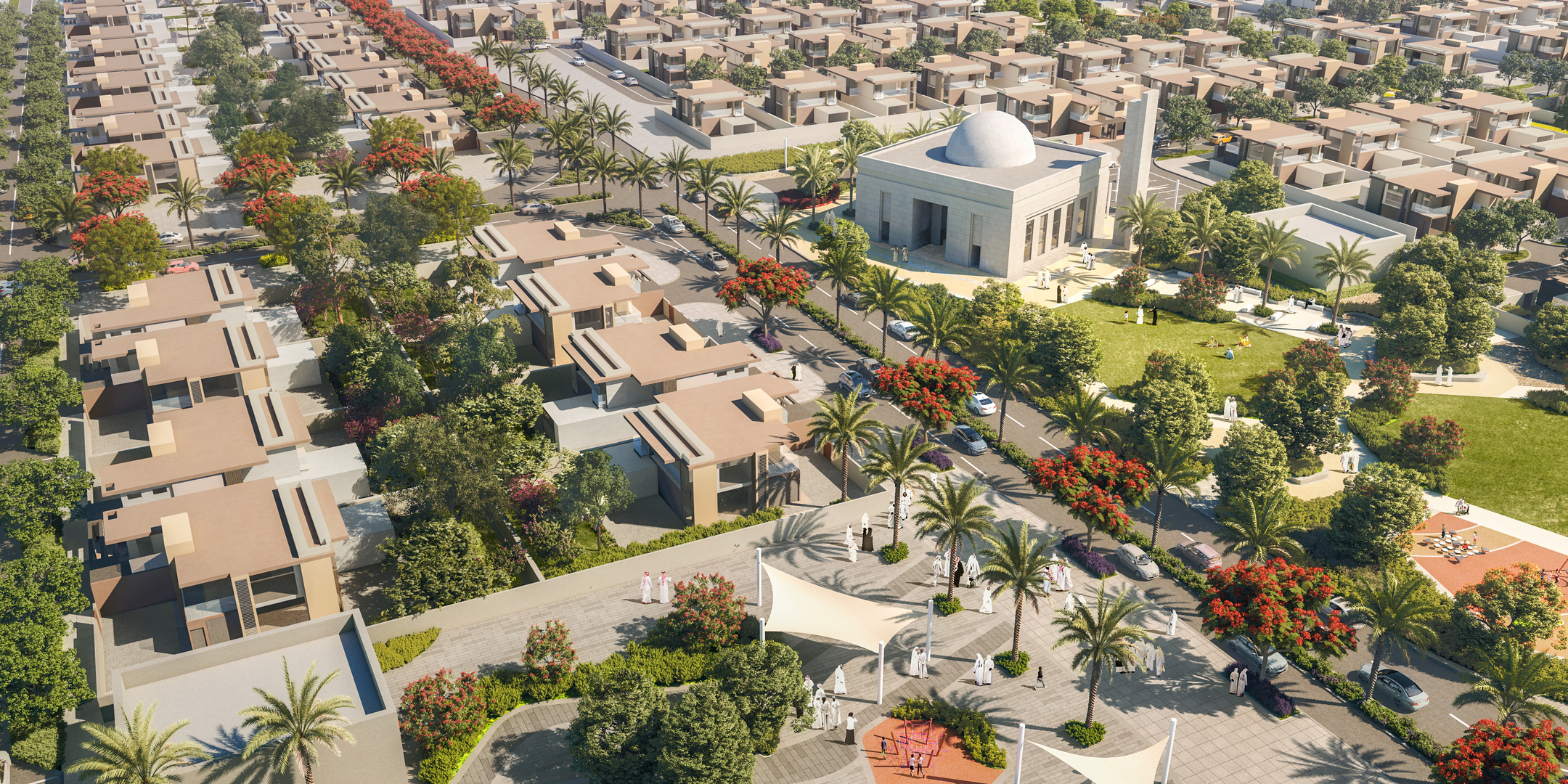 This outstanding new project, located on the northern fringes of Lusail City, has been planned as a low-density, residential community district. The development will offer an ideal mix of villa plots, complemented by public amenities such as 3 community mosques, playgrounds and open spaces spanning over 113,345 m2 sqm, as well as retail outlets.
Spanning over a total area of 2,147,733 sqm, the project will accommodate 2,883 modern residential villas, varying in size between 400sqm and 800 sqm, and forming an integrated community for family life in safe and serene surroundings.
Huzoom Lusail is bounded by the Lusail Expressway, with the western edge stretching to the Al Khor Expressway. The south side interfaces with the Al Khuzama (formerly Ijara) residential district and rest of the city.