Al Fardan Premier Motors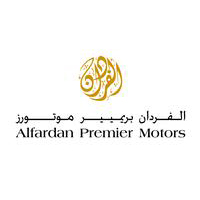 Opening Hours
Sat-Thur: 9am – 9pm | Fri: 5pm – 9am

Description

Established in 1997, Alfardan Premier Motors is the official importer of Jaguar and Land Rover in the State of Qatar which has captured a significant and growing share of the local market built on the company's customer service focus.
The modern and well-equipped showrooms and aftersales facilities allow Alfardan Premier Motors to address fully all the requirements of its demanding and esteemed clientele. The state-of-the-art world's largest showroom at Burj Alfardan and Alfardan Plaza, in addition to the aftersales facilities in Doha's Industrial Area, offer customers the exclusive opportunity to choose the car that fits their specific needs.
Alfardan Premier Motors has a rigorous process to ensure it maintains the best practices in the industry and delivers the highest possible levels of customer care to its elite clientele, which in turn further strengthens the brands.
Entrusted with the highest capability to look after Jaguar's and Land Rover's aftersales services, the company ensures highly-trained personnel can meet every need with utmost care.
Location