Moving with Purpose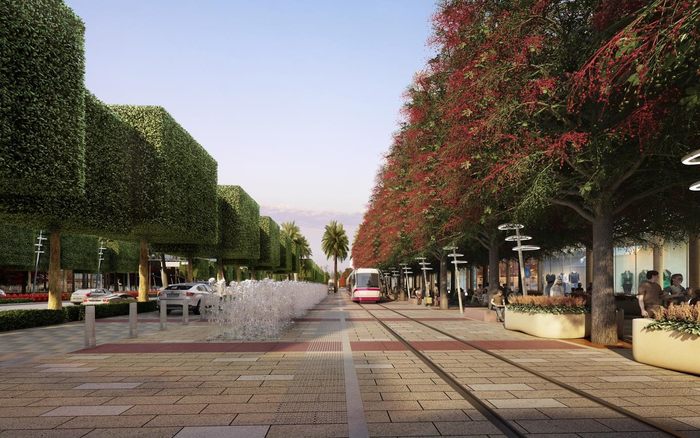 Lusail has built an integrated transport network around Qatar's fast-paced, mobile future and alternative commute models, in line with national ambitions for a sustainable infrastructure.
SThe city of the future boasts a light rail network, a water taxi transportation system, a cycle and pedestrian network, a park and ride system and a sophisticated intra-mobility network.
The city's Light Rail Transit (LRT) network, connected across districts, is designed against environmentally friendly and energy-efficient operational models. In the future, the network will be integrated into other railways in Qatar, namely the Doha Metro interchanges.
The network is composed of four main tram lines, extending over 38.5 kilometres both underground and over ground.
The underground railways in the southern part of the city will join various residential districts and serve the Marina, Energy City and Qatar Entertainment City with eight underground stations.
30 stations will also serve the areas of the Fox Hills district, Northern Residential district, Medical and Educational districts and The Plaza, at the heart of the city.
Adjacently, Lusail's 'park and ride' model also ensures the proximity of car parking stations to LRT stations, encouraging drivers to use them for shorter commutes.
Across the city, public underground parking lots will accommodate over 6,000 spots. A water transport system, stretching alongside 30 kilometres of waterfront developments, will utilise the Lusail Marina and Grand Canal to move passengers from and to Lusail.
An extensive cycle route and pedestrian network is also planned throughout the city, and linked to Lusail's public transport system, including the light rail station, the railway interchange as well as public car parking areas.
THE STREET ART OF CONTEMPORARY LIVING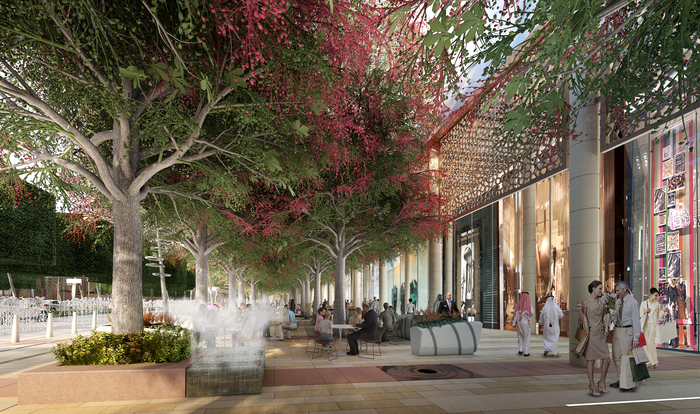 Lusail's masterplan philosophy revolves around not only the effective and efficient use of public transport, but equally, an inspiring ecosystem for thriving businesses and communities, fuelled by open connective lines and creativity.
The city's infrastructure integrates all civic facilities within each district, to provide a higher standard of communication and reduce the travelling distance to basic services for residents' and visitors' everyday lifestyles.
Lusail carries the architectural and artistic imprint of the city of the future. The level of design detail across the city is staggering. From litter bins, to seats, to railings and bus stops throughout the city, each element is an architectural masterpiece in and of itself.