Al Meera Signs MOU with Lusail Real Estate Development Company to Rent Community Retail Centers
Al Meera Signs MOU with Lusail Real Estate Development Company to Rent Community Retail Centers
01/05/2015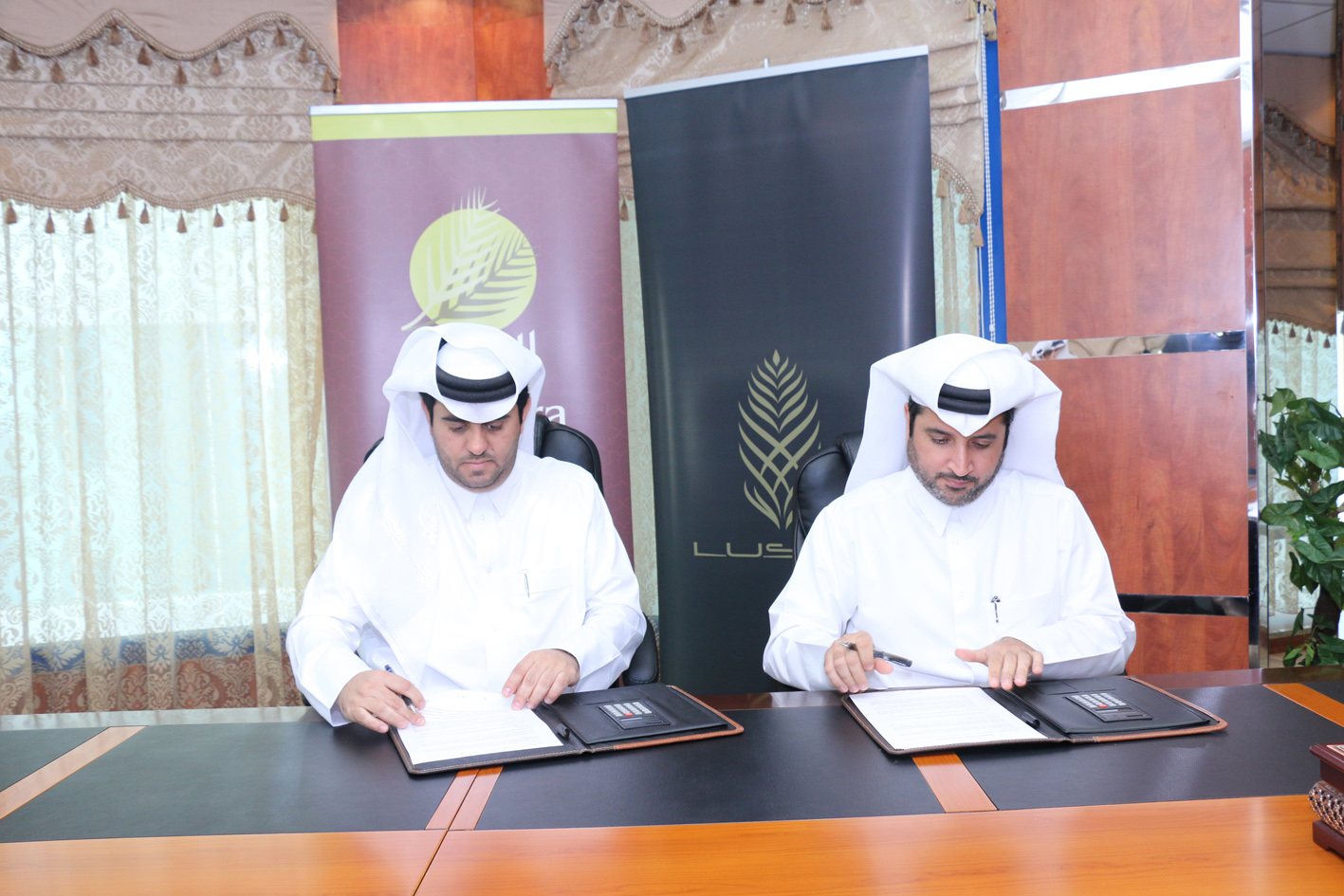 Establishing two branches in Lusail City
Al-Qahtani: Signing of this agreement comes as part of Al Meera's strategy to cooperate with local companies, as well as remain close to its consumers by establishing branches all across the country in alignment with the Qatar National Vision 2030
Kaldari: Lusail is encouraging local companies to take part in operating Lusail City's facilities in line with the State's vision to support the private sector
Doha, Qatar – May 2015: Al Meera Consumer Goods Company (QSC) signed a Memorandum of Understanding (MOU) with Lusail Real Estate Development Company for the lease of two community retails centers, in Fox Hills North and North Residential Villas districts establishing new hypermarkets in Lusail city. The Lusail City development is one of the largest and most elaborate developments being undertaken around the world, over a substantial area of 38 square kilometers where more than 200,000 people will live, work, raise their families and enjoy their lives.
Lusail City will encompass not only new residential, commercial, and retail opportunities, but a full array of community amenities that include schools, medical facilities, sport facilities entertainment and shopping centers.
The agreement was signed by Eng. Essa Mohammed Ali Kaldari, CEO of Lusail, and Dr. Mohammed Al Qahtani, Deputy CEO of Al Meera.
Commenting on this occasion, Dr. Al-Qahtani said:
"Signing of this agreement comes as part of Al Meera's strategy to cooperate with local companies, as well as remain close to its consumers by establishing branches all across the country."
"In line with the Qatar National Vision 2030 to develop different areas in the state, Al Meera continues to deliver results according to its slogan, "The Favourite Neighbourhood Retailer". In addition, this MOU is an indication of the company's ongoing pursuit of excellence and to remain close to our customers wherever they are; as well as to our commitment in answering the consumer market's growing needs by providing world-class services and a unique shopping experience at each of our branches."
Al Qahtani explained that the design of the new branches in the Lusail City will be innovative, urban and high-tech, to reflect the region's sophistication and company's policy to meet consumers' needs, stressing that Al Meera has vast experience in the operation and management of retail facilities in Qatar and the GCC States.
For his part, Eng. Kaldari said:
"As part of Lusail City vision, we are seeking to create a distinctive experience for the city residents and visitors, and to collaborate with local Qatari companies to develop and provide Lusail, Qatar City of the Future, with the best community facilities and services, and Al Meera supports this through its use of the latest technology in the retail industry and we trust that Al Meera has the capacity to deliver this distinctive experience"
He added that the agreement with Al Meera marks as a milestone towards the realization of Lusail City vision and as part of the last steps towards welcoming the residents of Lusail City and the provision of all types of community facilities and services.
Kaldari mentioned that Lusail is encouraging local companies to take part in constructing and operating the city's facilities, in line with the State's vision to support the private sector, stressing that Al Meera is capable to provide a distinct customer experience through its high standards of and top quality design.