Lusail Signs Key Infrastructure Contract
Lusail Signs Key Infrastructure Contract
15/09/2015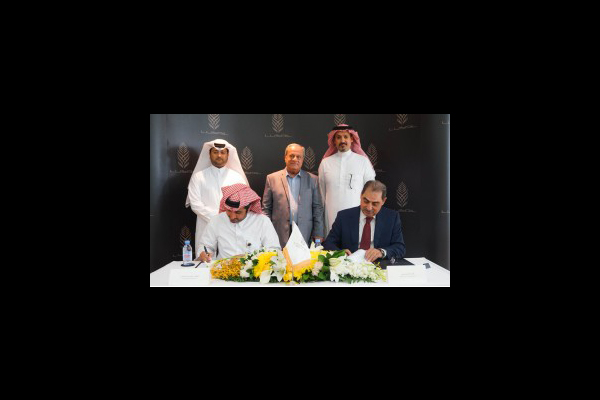 Lusail City one step closer to completion
Lusail Real Estate Development Company (LREDC) signed a prestigious contract with the Qatari Diar – Saudi Bin Ladin Group Consortium (QD-SBG), to design and implement the delivery of some of Lusail's most notable infrastructural works.
The flagship contract, worth an estimated QR 4.2 billion, includes the construction of: the main A1 artery road, Lusail Plaza public realm and car park, 2 km of multi-lane below ground highway, a 3 level combined tunnel, flyovers and bridge crossings, Light Rail transit station, a 4 storey underground car park, local access roads, associated mechanical, electrical and hydraulic installations, and waterfront landscaping works.
The considerable arrangement between the two companies endeavors to further enhance the development process, key to materialising 'the heart' of the Smart City, with the completed works contributing to the transportation, commercial and social hub of the entire Lusail City development.
Commenting on the contract, Essa Mohammed Ali Kaldari, Chief Executive Officer of LREDC, said: "Considering the magnitude of the project; exhaustive prequalification stages allowed a handful of heavy-weight construction consortium companies to enter the competition to tender. The Saudi Bin Ladin Group's solid reputation as a regional leading contractor cemented LREDC's decision to entrust the successful delivery of the critical Central Plaza works to QD-SBG. We are very happy to have QD-SBG join us in our exciting mission to turn Lusail into the exciting city of the future, as we work passionately to turn our plans into a reality."
Khalid Al Hammadi, Executive Director of Infrastructure at LREDC, added: "The Lusail Plaza infrastructure project is one of Lusail City's major projects. Awarding a 'Design & Build' contract of this magnitude is a challenge in itself.  However, Lusail is committed to handling these characteristically demanding engineerial feats, with the highest standards of safety and quality. Once completed, the main A1 road connecting North Lusail to the South, will enable easy and comfortable access to both the heart of the Lusail City and the Waterfront Commercial.
Speaking on behalf of QD-SBG, Dr. Abdulrahman Al Angari stated: "QD-SBG is mindful of both the magnitude and complexity of the agreed works, and we immensely look forward to starting the project. We are deeply honored to have been chosen to assist LREDC, especially in the construction of the iconic Central Plaza element of the city.  QD-SBG will draw on its vast experience and resources to ensure a highly successful project outcome."
The contract with QD-SBG illustrates yet another exciting development in the advancing formation of the highly anticipated completion of Lusail City. Extending over an area of 38 square kilometers, comprising four islands and 19 multi-purpose  quarters, the city will include 22 hotels and housing for 200,000 residents and 170,000 employees.