Lusail sponsors the Civil Defense Exhibition and Conference 2015
Lusail sponsors the Civil Defense Exhibition and Conference 2015
30/11/2015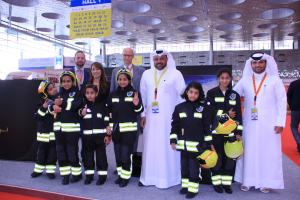 In line with its commitment to promote workplace safety, Lusail Real Estate Development Company has sponsored the fifth edition of Qatar's Civil Defense Exhibition and Conference 2015, which showcases the latest developments in the civil defense and safety sector.
Lusail Company attaches great importance to the fields of security and safety across all its construction within Lusail City and implements strict measures to ensure the security and safety of its workers.
Lusail often organizes events to honor the company's workers who have completed millions of working hours injury free.