Qatari Diar holds lunch banquet to honor labor
Qatari Diar holds lunch banquet to honor labor
17/06/2015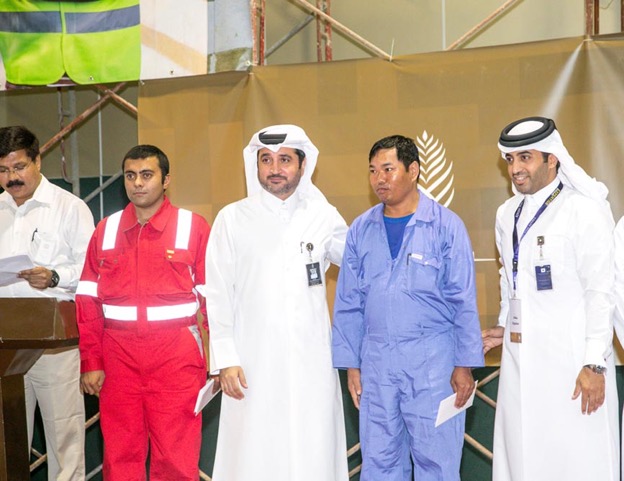 Eng Kaldari: The Company is committed to employee safety and wellbeing across all projects
DOHA, 14 June 2015: Qatari Diar employees hosted a lunch banquet last month to honor 1,200 onsite workers in line with the group's efforts to promote labor welfare and a healthy work environment.
The event was the first of its kind to be organized by Qatari Diar, reflecting not only the company's commitment to international labor standards but also its strong belief in labor rights.
The lunch banquet was attended by Engineer Essa Mohammed Ali Kaldari, CEO of Lusail Real Estate Development Company, and Senior Executives from Qatari Diar and LREDC as well as staff members from both companies.
Kaldari said "The lunch banquet was one of many initiatives launched by Qatari Diar to strengthen ties between the management and workers in line with the company's commitment to protect labor rights, this initiative benefits both the company and workers equally."
Kaldari, who praised employees for their dedication and contribution to the successful development of Lusail City, highlighted Qatari Diar's strong commitment to improving workplace safety.
Safety experts also participated in the event which featured the distribution of awards to 16 workers for their commitment to high safety standards during development works in Lusail City.
At the end of the gathering, Qatari Diar employees also distributed a basket of healthcare products to each worker.