The Building Blocks of Sustainable Living
The Building Blocks of Sustainable Living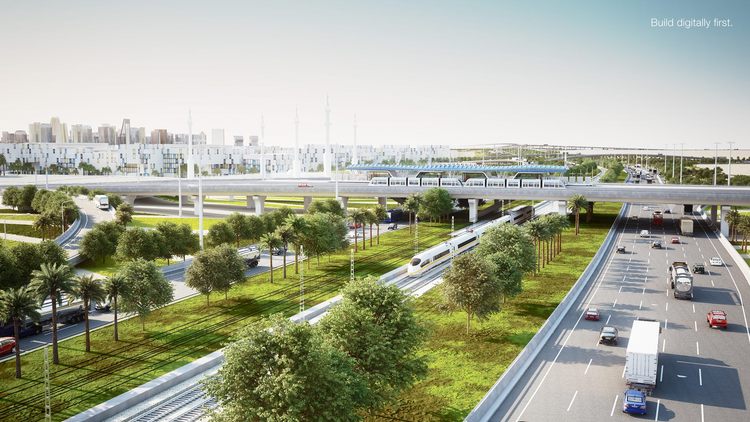 Sustainability principles, stringent world-class practices and tech-powered innovations sit at the heart of Lusail's masterplan and infrastructure. Beyond the blueprints, sustainability at scale is Lusail's way of life and work.
Strategically located on Al Khor highway, with fast access to the Qetaifan lagoon, Doha City and Hamad International Airport, the city is plugged into the heart of Qatar through highway entrances, such as Lusail highway, along with crossroads and numerous bridges.
From major multi-lane dual-carriageway highways, to bridges, underpasses and single carriageway local access roads, Lusail's road network is designed to the highest international and Ashghal standards. The city's interconnectivity between its various communities and districts is powered by state-of-the-art traffic management and information systems to provide efficient traffic flow.
Six primary roads form the main road network, connecting to West Bay and Doha City to the south, and the Lusail highway to the east and north. Once completed, the highway network will link Lusail to the capital city of Doha via the southern crossing over the north canal, and on the west to the Al Khor Highway.
The primary highways outline an urban expressway with elevated and tunnel sections. The expressway creates scenic driving routes alongside the beautifully landscaped verges and mosaic clad walls of the trough leading to Lusail's 74-meter-high, iconic steel archway at the Marina Interchange.
This network will eventually connect the northern part of Lusail to two new major grade-separated intersections, under the planned extension of the Al Khor Highway.
Additionally, highway corridors incorporate the installation of the wet and dry utility networks, including storm water drainage and irrigation for soft landscape areas.
Nine bridges interconnect the four Qetaifan Islands and the mainland coast of Lusail. Seven of these bridges provide vehicular access, with two limited to pedestrian access. Two of the vehicular bridges boast iconic structures, comprising self-anchored suspension bridges with steel superstructures, in addition to unique round pylons that connect the mainland to the North Island and South Island.
The two pedestrian bridges also connect the three Qetaifan South Islands. Each is a three-span cable stayed structure with a post-tensioned concrete deck and stainless-steel pylon. The bridges incorporate high-standard architectural finishes, including granite surfaces, internally lit glass railings, kiosks with shade canopies and glass deck sections with public seating.